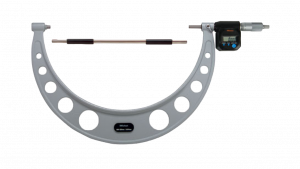 SERIES 293-582-30*
Models equipped with a Digimatic output port can form part of a statistical process control or networked measurement system.
Constant-force device: ratchet stop
Interface Input Tools are available that enable the conversion of measurement data to keyboard signals that are then directly input to cells in off-the-shelf spreadsheet software such as Excel.
Measuring faces: Carbide.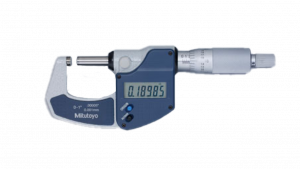 SERIES 293-821-30*
Extended battery life of approximately 2.4 years.
Simple design and excluding the data output function keeps price economical.
One switch operation (Origin Set) for easy use.
Equipped with Ratchet Stop for constant measuring force.
Measuring faces: Carbide.