WEF- World Economic Forum is an independent international organization having headquarters in Switzerland has announced the global competitiveness report since 1979. WEF's report is well accepted by every sector worldwide. Recently, WEF has announced the Global Competitive Report 2009-2010. We look particularly at Thailand, Indonesia and Vietnam in comparison.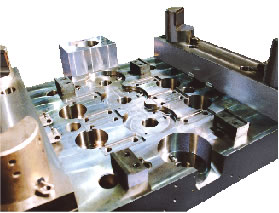 The sluggish growth in Thailand is believed that is mainly affected by the political turmoil which has been continuing since last year and was up to the disaster peak in May this year. The incidence does distract the new foreign investment and is quite a big impact in terms of confidence on the service and internal hospitality sector. However, in the existing manufacturing sector, the business has been going as normal with a substantial sales growth in most companies.
Both Indonesia and Vietnam are still far behind Thailand, mainly because of the insufficient infrastructure, labor efficiency and technology readiness. Indonesia is stable on the growth trend due to its buoyant domestic demand with the largest population number, however, its infrastructure development is really needed upgrading to maintain or improve the rank.
As for Vietnam, its most stable political and government policies are significant factors driving foreign investment. However, we have to watch Vietnam closely in the near future because its advantage points on cheap infrastructures and labors are being suspected. Many economic houses in the region are wondering if Vietnam still maintain or higher their competitiveness or not amidst the increasing investment expenses, particularly in the mentioned competitive factors.
The research is determined by set of factors in many areas. Here we pick up some factors which are influential to the manufacturing investment decision.
Logistics Infrastructure Factor
Logistics infrastructures including port, airport, railway and road are essential to a company when it is time to decide where to locate an investment. According to WEF report, the three countries are quite different in rankings. Table 3 demonstrates the qualitative ranks, finding that Thailand is rated "GOOD" in all sorts. In fact, The Thai government has undergone substantial logistics infrastructure development, for instance; road networks are constructed bridging Thailand to neighboring countries all around; to China in the north, to Laos, Vietnam and Cambodia in the northeast, and to Malaysia and connecting to Singapore in the south. These facts emphasize that Thailand is the real hub of ASEAN.
As for a large country in terms of size and population like Indonesia, its logistic infrastructure development seems a long way to go. It is rated "good" in local railway network, however in fact, the manufacturing economy does not rely much on rail transports. The emphasis is more on ports, airports and roads which evaluated as poor and fair only. As for Vietnam, despite a lot of talks about its fast growing but it is rated fair in all sorts of transportation. The urbanization development is concentrated only in Ho Chi Min City and Hanoi and some provinces nearby.
Governmental Investment Privilege:
Government's investment privileges are vital in making investment decision. Thailand is considered more advantage compared to Vietnam and Indonesia because there is the BOI (Board of Investment) taking practical dynamic actions for more than 4 decades alongside the basic infrastructure implementation. Currently, BOI has elevated their performance to an innovative level aiming sustainable manufacturing development. Latest measures include privileges given to key sectors involving in energy conservation and alternative energy, eco-friendly materials and products and high technologies.
Moreover, Thailand's Ministry of Finance has announced a very convincing foreign investment measures, effective 1 June 2010, for Regional Operating Headquarters (ROH) based in Thailand by allowing a 15-year corporate income tax exemption for earnings from overseas. Additionally, for up to eight years, expatriate employees will pay only 15% personal income tax.
Although Vietnam's investment policy may not be uplifted to sustainability level, an interesting point is that Vietnam has been gearing up aggressively on investment policy, the minister of Planning and Investment Portal has been set up, for instance. As for Indonesia, the government is undertaking a policy framework on various investment development plans. They include Medium-term Development Plan 2010-2014; Special Economic Zones, the National Logistics Blueprint (+ ICT) and not to miss out is environmental measures under the theme "Green Growth".
Marketing Efficiency
Market efficiency includes local and regional. This factor is a decisive strategy in putting an investment in a country. As for ASEAN as a whole, the effectiveness of AFTA (ASEAN Free Trade Agreement) has driven a jumping growth of ASEAN manufacturing sector. Moreover, the China-ASEAN which is effective since January has smoothen the mutual trade between two parties even more. Hence, the foreign investment in ASEAN from global giant companies is a significant strategy nowadays to grasp the whole region which accounts for more than 600 million in population. In addition, now a super mega market like China is added via the free trade scheme.
Even more, the free trade system between AFTA and India which is a huge emerging market and production base driven Asia's economy, is going to be true. It's projected to be inked by the end of this year and effective very soon.
Supporting Industry
Supporting industry efficiency is a key consideration in manufacturing investment. They includes molds and dies, industrial parts and so on. Either in ASEAN or Asian level, Thailand is highly respected in this particular point in terms of technology, efficiency and sufficiency readiness. Especially, when it comes to automotive, electronics and electrical parts and at this time, we must say it includes also the aerospace and medical parts.

Nonetheless, when we consider carefully about this point, we can say that the supporting industry both in Indonesia and Vietnam is not in as same competitive level as Thailand. This fact turns threat into opportunity when the insufficient or unready supporting industry of both gives a positive result to Thailand as a supply base to the two countries. Besides, the free trade system has pushed this concept into reality. Recently, Thailand's Tools and Dies told a  press member that they held groups of delegations to Vietnam more than twice in a year and business deals are commencing already.
Multi-national corporations are eagerly heading to ASEAN. All investment aspects are being upgraded to cope with upcoming relocating production bases. We do believe that Thailand is undergoing the best developments to bring back our high reputation as one of the most attractive investment destinations of the world.
Table 1: Comparison of Global Competitiveness Ranking: Thailand, Indonesia and Vietnam
Country

Score 2009-2010

(1-7)

Rank 2009-2010

Rank 2008-2009

Rank 2007-2008

Thailand

4.6

36

34

28

Indonesia

4.3

54

55

54

Vietnam

4.0

75

70

68
Table 2: Major Rankings 2009-2010
| | | | | | |
| --- | --- | --- | --- | --- | --- |
| Country | Overall Infrastructure | Labor Efficiency | Technology Readiness | Market Efficiency | Innovation & Business Sophistication |
| Thailand | 40 | 25 | 63 | 21 | 47 |
| Indonesia | 84 | 75 | 88 | 16 | 40 |
| Vietnam | 111 | 107 | 109 | 111 | 90 |
Table 3: Comparison of Logistics Infrastructures
| | | | | |
| --- | --- | --- | --- | --- |
| Country | Port | Airport | Railway | Road |
| Thailand | Good | Good | Good | Good |
| Indonesia | Poor | Fair | Good | Fair |
| Vietnam | Fair | Fair | Fair | Fair |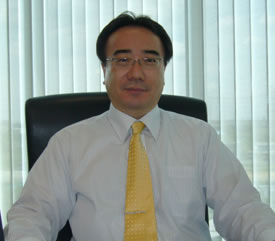 MR.TOSHIHIKO HOJO
PRESIDENT
SEWS-Asia Technical Center (Thailand) [SEWS-ATC]
A subsidiary of the Sumitomo Electric Industries (Japan) in Sales and Engineering of wiring harnesses for automobiles
Comparing with China, Vietnam and Indonesia which are further strengthening their presence, Thailand has a strong power of Automobile Industry based by keeping a balance of economic condition. Most strong points are superior infrastructure and many Japanese suppliers support to carmakers just like in Japan. And nowadays, in those countries, there are many labor disputes while the labor cost rose at a double digit rate. In our opinion, Thailand would be the best V.L.C.C (Valuable Low Cost Country) and a regional production hub in Asia and ROH (Regional Operating Headquarter) for procurement, sales and R&D like TMAP-EM, ASIA-HONDA, NTC-SEA and SEWS-ATC."