WHAT WE DO
Place the system that is suitable for the production line.
Check the data communication port of the machinery and equipment on site. Choose the middleware for data transmission/data connection, (Middleware) suitable for each customer. To reduce errors and fast processing As well as selecting quality sensor devices from leading data collection companies For worthwhile and complete information Answer to individual needs and focus on data security
Design the display to indicate problems
Design display (Visualization Dashboard) can range from standard data that the production line must have And can design according to the specific requirements of each production line By focusing on the identification of waste In order to clearly improve and develop
Improve production line from visualization data
Based on the impressions received from the Factory IoT system, we have a team of expert consultants to improve and improve production for better efficiency. And able to design automation to achieve stability in work with tangible investments
Real-time Data
Real-time data collection from production lines to improve the work in a timely manner, such as the total production, production period measurement equipment from various sensors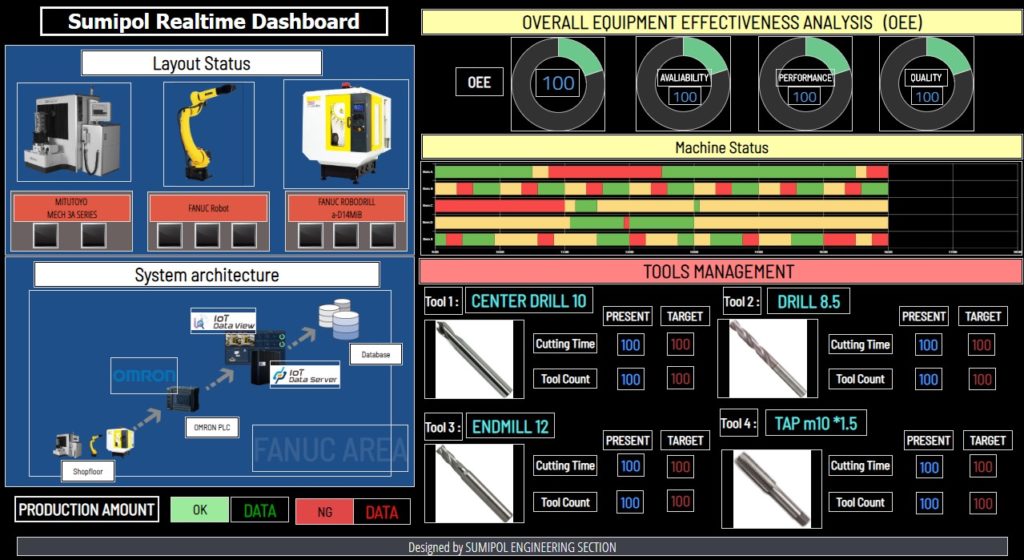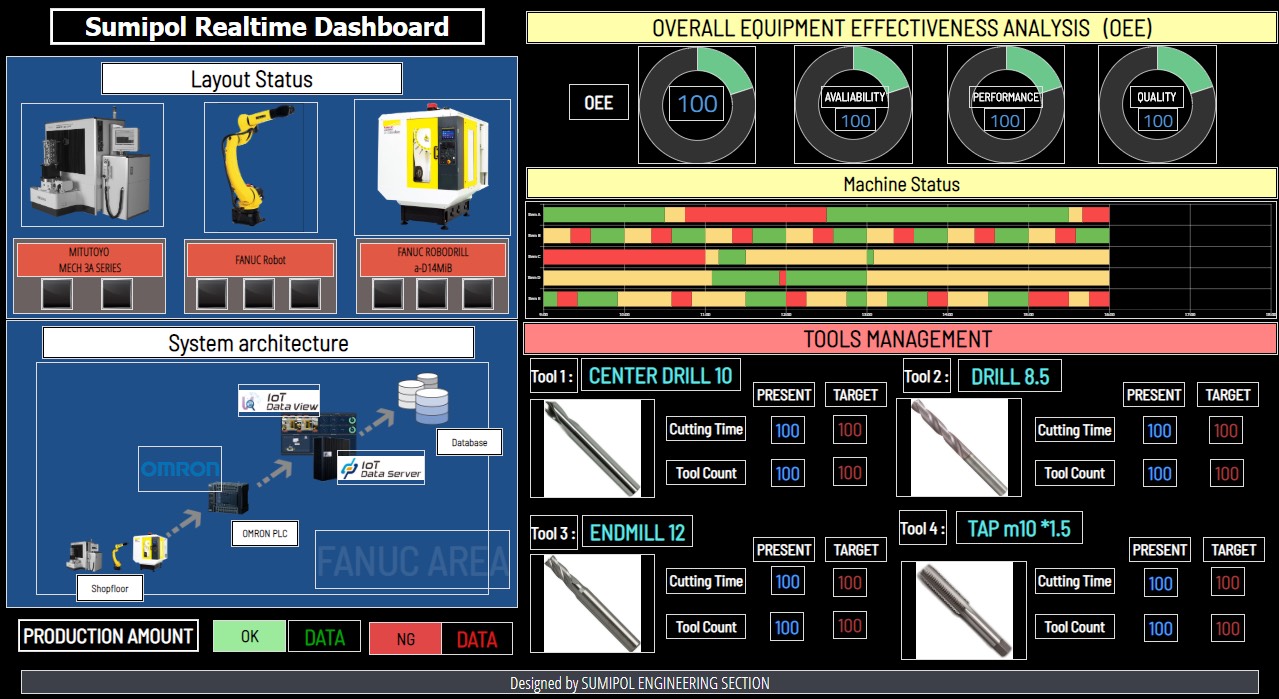 Historical Data
Processing data from the production line from the Database to analyze the results to improve the integrated production process.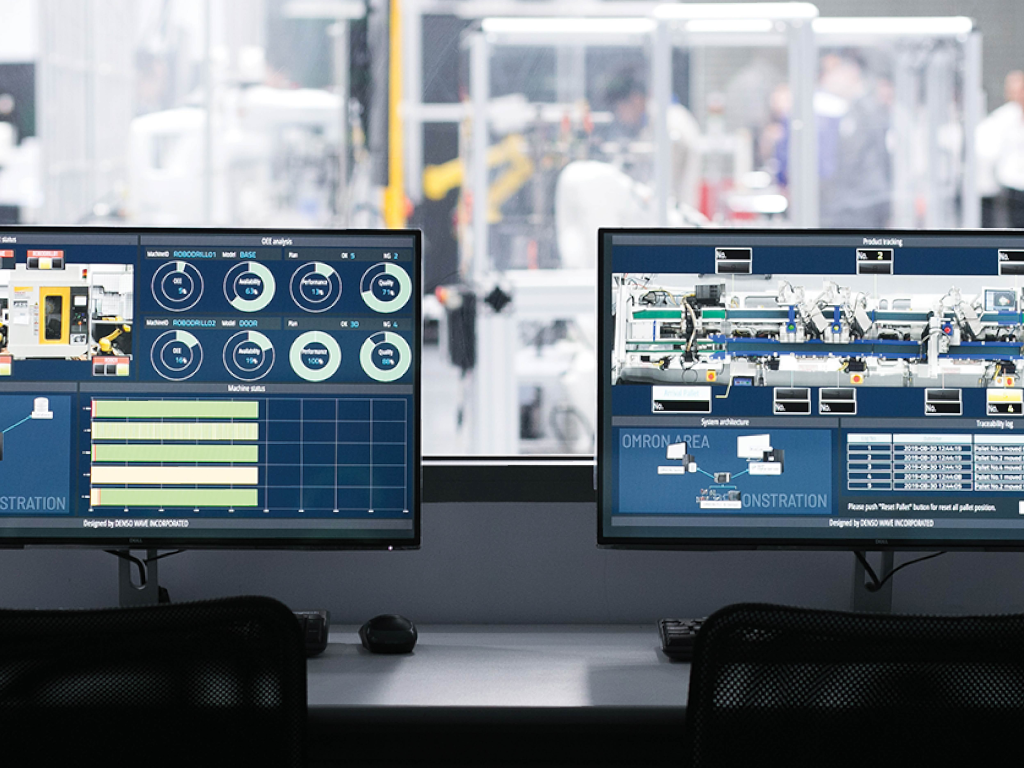 We are ready to provide service