Measuring Solution
Effective and Efficient Quality System
Quality and standards are key in manufacturing competency. Inspection in quality control systems is therefore a vital requirement, with precision measuring technology providing accurate results. Connecting measuring instruments with automatic data management systems and statistical analysis enables visualization of product quality, reducing error and improving efficiency.

Measuring Solution
Advice on selecting appropriate instruments for each measurement function, supported with demonstrations and consultation on correct tool use and maintenance enable full usage potential.

Measuring Solution
Calibration Service complies to ISO/IEC 17025 standards covering the widest range of parameters. On-site service is available for large measuring instruments

Measuring Solution
Repair Service for the Mitutoyo measuring tools with original spare parts are performed by technicians certified by Professional Standards; this enables extend useful life and cost savings.
INSTALLATION AND TRAINING
Delivery and installation according to manufacturers' standards with product training.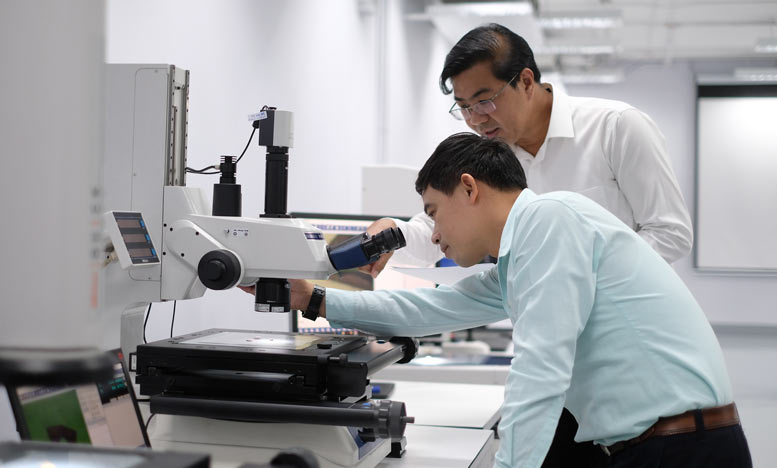 STOCK MANAGEMENT
One of the most important factors in factory operation is the continuity of manufacturing which require thousands tools and equipment. In order to ease the burden of this matter for clients, Sumipol focuses on stock management with advanced systems to ensure efficient preparation of 50,000 products such that they are ready for the clients with prompt delivery.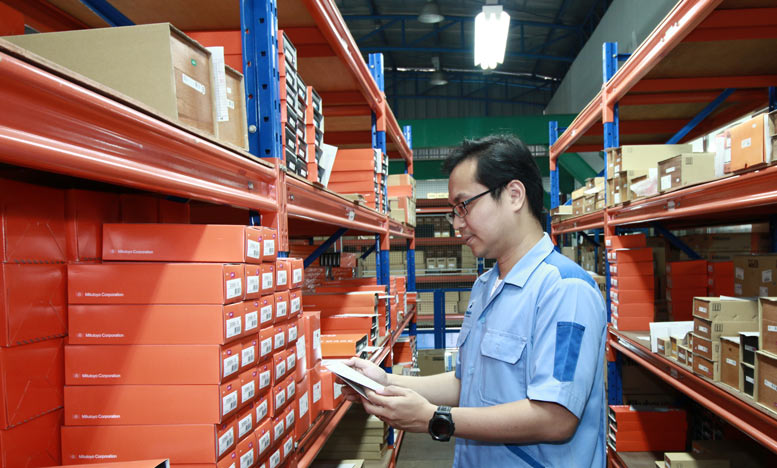 AFTER SERVICE
We are the only company that provides repairing services for measuring instruments to Mitutoyo's standards. We provide genuine parts for replacement with service from experienced technical mechanics who are well-trained and certified by the manufacturer. We are also the first company in Thailand where mechanics were provided with a labor skills certification by the Department of Skill Labor. This service helps to extend tool life and achieve cost reduction, and where applicable includes the setup of granite surface plates at the client's site.We provide service at the calibration laboratory according to ISO/IEC 17025:2005 as certified by the Thai Industrial Standard Institute (TISI).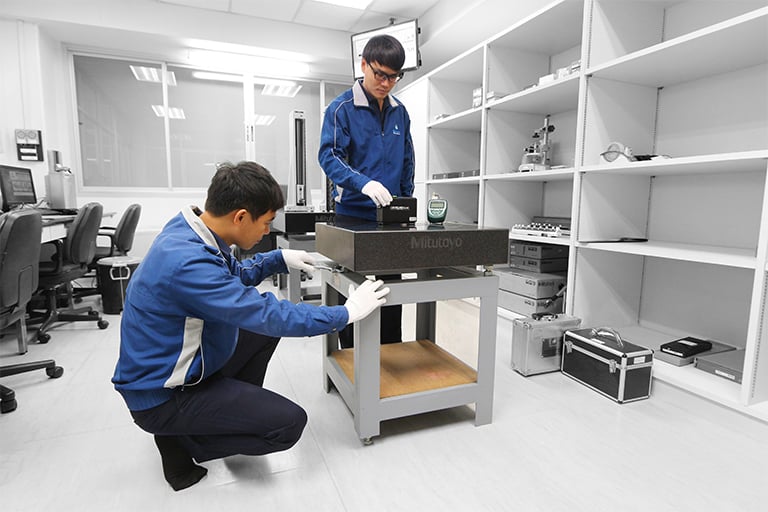 We are ready to provide service