WHAT WE DO
Practical Training and Demonstration
Not only theoretical but also practical workshops and demonstrations are carried out to enhance customers' understanding and ability to apply to real work
Collaboration with technology owners
Develop courses in conjunction with the manufacturers of tools whose technology are trusted by the industry, ensuring all are up-to date. Taught by engineers and experts in the field.
Introducing the latest technology
Organize seminars to update the latest technology trends for customers to understand modern factory development towards "Industry 4.0"
Machining Courses
Technical training demonstration for use of cutting tools at Sumitomo's Technical Center, covering turning, drilling, and milling of hard material products with super hard material tools such as diamond CBN; also available is a study tour of the largest cutting tools factory in the region.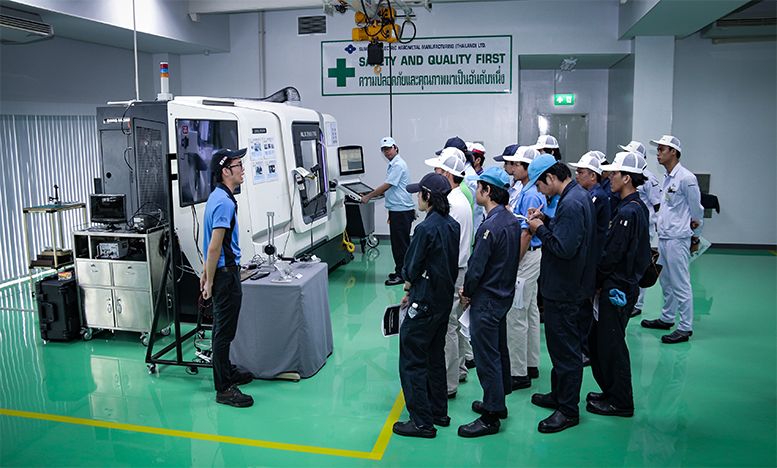 Measuring Couses
Sumipol focuses on providing technical knowledge of dimensional measurement tools. Which are involved in the production process and necessary quality control systems as follows Training on the use and maintenance of dimensional measurement tools Verification and calibration basics Detailed measurement instrument applications Measure the work according to the GD&T criteria. View the calibration tools in the calibration laboratory according to ISO 17025, including the demonstration of the technical demonstration using the measuring tools at Mitutoyo Demonstration Center at the office of Sumipol Nikhom Amata City Chonburi and Rayong.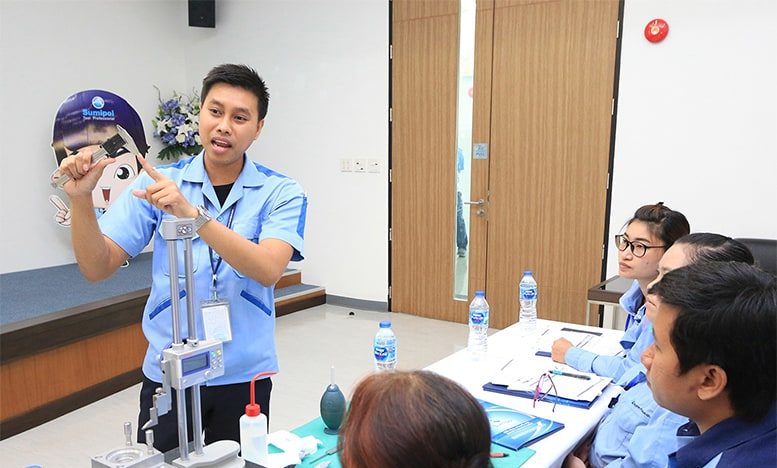 In-house Training
Besides regular training at Sumipol's offices, we provide in-house training service with customized courses for selected key clients.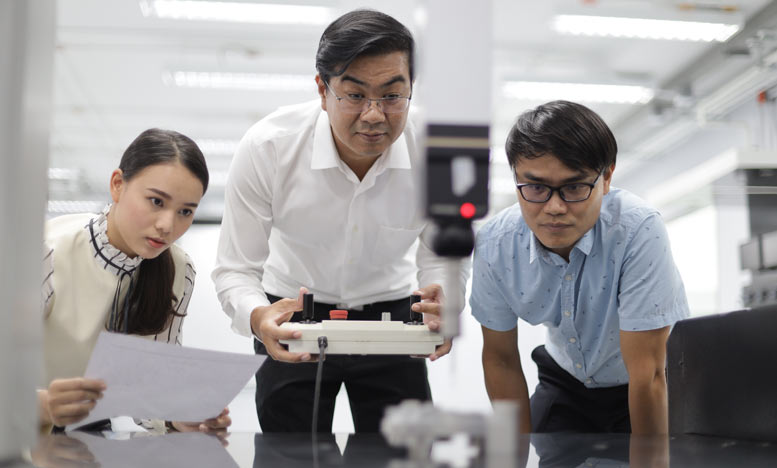 We are ready to provide service