Create value with good service
Services & Solutions

Test Cut Service
Machining Solution
Test Cut Service of actual tools is performed to aid decision making

Line Diagnosis service
Machining Solution
Line Diagnosis is carried out to identify any problems, followed by process improvement aimed at increasing productivity and reducing time and cost.

Regrind and Recoat
Machining Solution
Regrind and recoat of tools to manufacturers' standards extend the useful life, resulting in costs savings.
---

Calibration & Repair Service
Measuring Solution
Calibration Service complies to ISO/IEC 17025 standards covering the widest range of parameters. On-site service is available for large measuring instruments.

Repair Service
Measuring Solution
Repair Service for the Mitutoyo measuring tools with original spare parts are performed by technicians certified by Professional Standards; this enables extend useful life and cost savings.

Measuring Consultation
Measuring Solution
Advice on selecting appropriate instruments for each measurement function, supported with demonstrations and consultation on correct tool use and maintenance enable full usage potential.
---

Visualization by IoT
Automation Solution
Manufacturing status can be instantly and accurately visualized by connecting machines and instruments together using IoT systems. Quality output and efficiency data are collected in databases for analysis of capabilities.

Automation Design & System Integration
Automation Solution
Process improvement consultation, problem analysis, and production activity design. By combining operational and information technology to automation system, production capabilities can be enhanced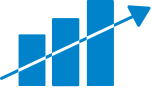 Lean Automation
Automation Solution
Automated system design by specialists to suit each customer's requirements to achieve targeted productivity; from the manual process through to semi-automation and full automation.
---

Stock Management and Prompt Delivery
Other Services
Every product in the stock is well managed. Ensures that customers will have machines and tools Enough to meet the needs at the right time

Training
Other Services
Not just the normal installation, but Sumipol's services, including the proper introduction, demonstration and training of use. Allowing customers to use various devices Sustainable Reducing waste and increasing industrial efficiency

Other Services
Sumipol is developing an online procurement system. To support all needs of customers Easy to search and check. For those interested, can buy immediately.
---