BASE MASTER MINI 
BASE MASTER Series is a precision touch sensor to determine workpiece offsets and tool length.
Mounted on workpiece surface or machine table, LED lamp illuminates immediately when the cutting edge touches the sensor plate and the position is detected.

---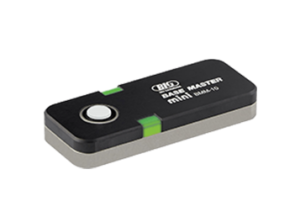 BMM-10H  – Ultra-Thin Type 
● 10mm reference height Tool Offset Sensor!
● Ultra-compact design to prevent tool interference.
● High-brightness LEDs (green) light up for instantaneous detection of reference points.
---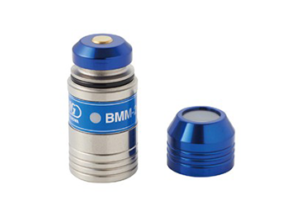 BMM-20D
Electronic detection of the cutting edge position. Repeatability ±1μm (.00004″).
• Best suited to measurement in complicated shapes and limited space.
• High intensity Blue LED indication when the offset position is detected.
• Wrench for battery cap is included.
• Model without magnets is available
---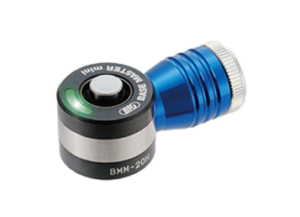 BMM-20H – For Lathe or Mill
• Standard height of .787″ (20mm)
• LED light for easy confirmation.
• Low measurement pressure corresponding to the blade diameter of Ø.1mm.
• Achieves measurement of the cutting edge position of small lathes.