Mitutoyo
HUB MICROMETER
Dedicated to measuring the length and thickness of steps in a pipe
Hub Micrometers SERIES 147
Measures hub thickness and shoulders inside a bore.
Measuring faces: Carbide.
Equipped with Ratchet Stop for constant measuring force.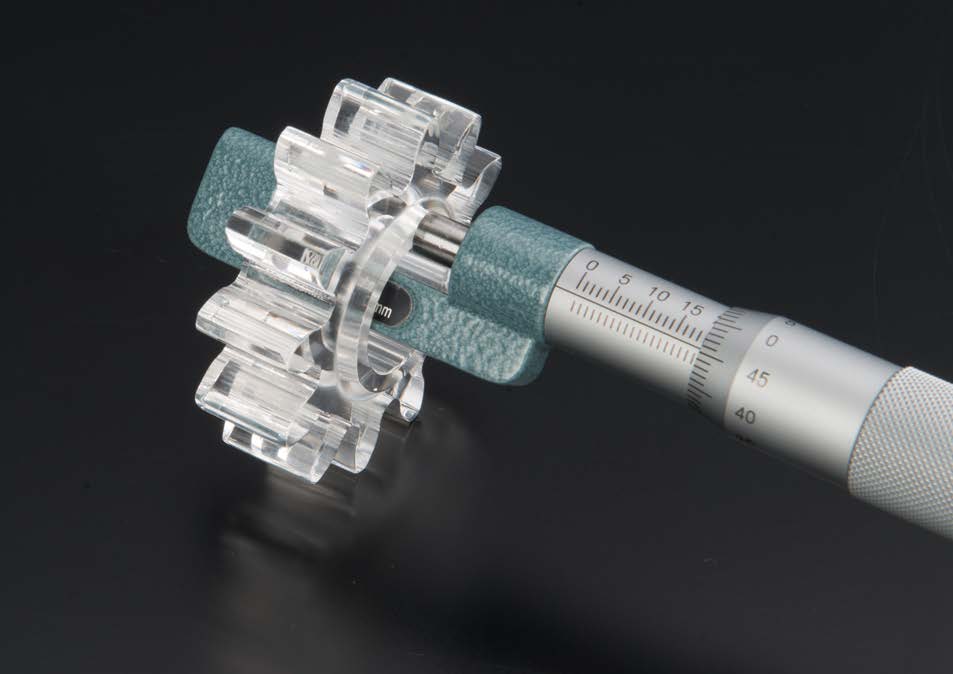 Technical Data
Flatness: 0.6 μm/0.000024 in
Parallelism: 3 μm/0.00012 in
Standard Accessories : Reference bar, 1 pc. (except for measuring range 0 to 25 mm (0 to 1 in) models) and Spanner (301336), 1 pc.
---
SPECIFICATIONS
Metric
Order No

Range (mm)

Graduation (mm)

Maximum permissible error JMPE (µm)

147-301

0-25

0.01

±2

147-302

25-50

147-303

50-70

147-304

70-100

±3
Inch
Order No.

Range (in)

Graduation (in)

Maximum permissible error JMPE (µm)

147-301

0-25

0.001

±0.0001

147-302

25-50

147-303

50-70

147-304

70-100

±0.00015
ENQUIRY
Lorem Lorem ipsum dolor sit amet, conse ctetur adipiscing elit, sed do eiusmod tempor incididunt ut labore
Product Name : HUB MICROMETER