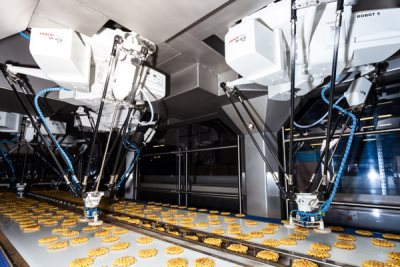 Compact ultra fast picking and assembly
The M-2 series has been designed to meet multiple space requirements and cover a range of high-speed conveyor and ultra fast picking, packing and handling operations. Robots are available with 3, 4 or 6 axes, have a payload capacity of up to 6 kg and a maximum reach of 1.13 m.
Highlights of M-2 delta robots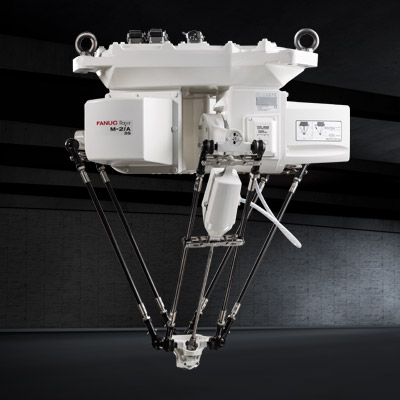 Fast powerful operations
Benefit from improved productivity thanks to high-speed servo motors that deliver fast acceleration and short cycle times.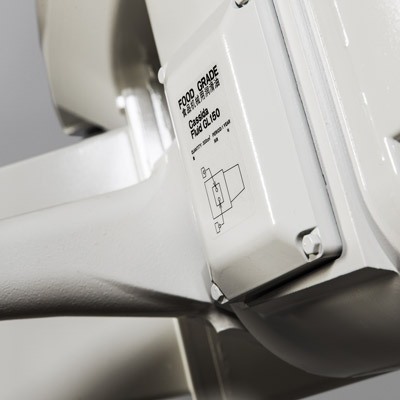 IP69K protection as standard
IP69K protection as standard means the M-2 series is ideal for environments with exacting hygiene standards.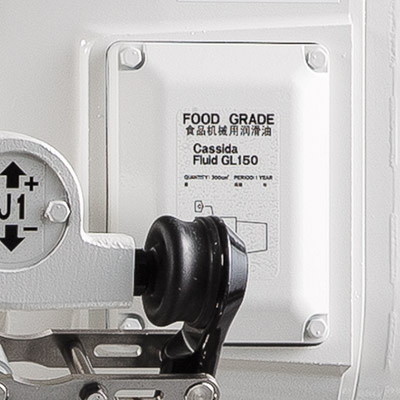 Food ready
Thanks to exceptionally smooth easy-to-clean surfaces, food-grade lubrication and white epoxy coating, the FANUC M-2 is ideal for the food industry.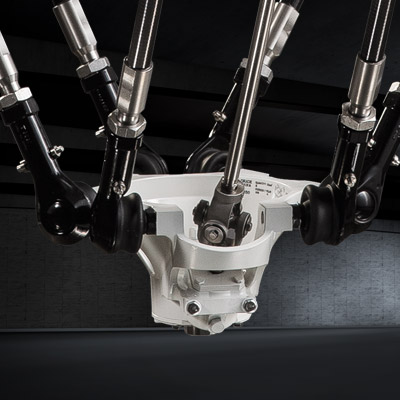 Optional high inertia mode
This option increases the inertia, enabling the use of a bigger gripper for multi picking or larger single products.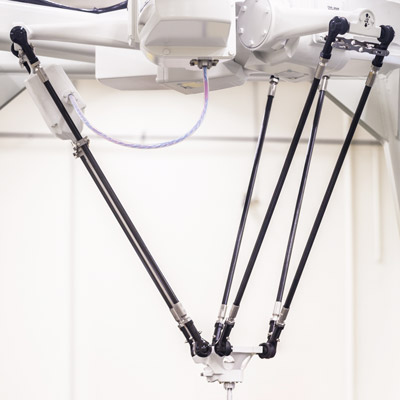 Long arm version
Choose a working range of up to 1.13 m for greater reach across conveyors or work areas.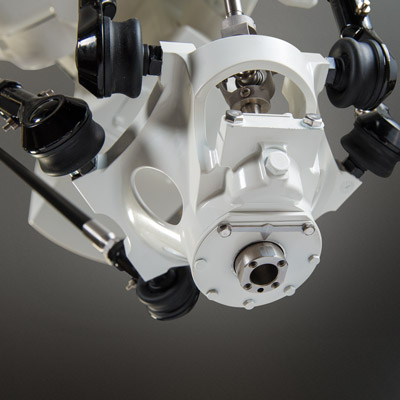 Hollow wrist
Cable protection is provided by routing services through the robot arm directly to the tool.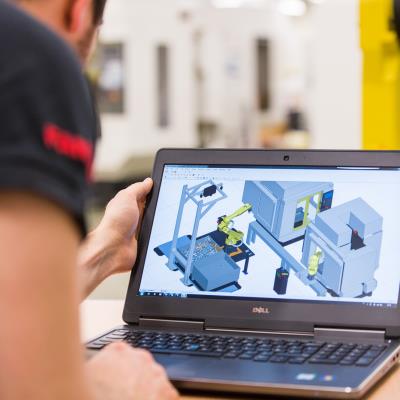 Smart offline programming
This robot model is integrated into the FANUC's own offline programming software ROBOGUIDE. ROBOGUIDE is a powerful tool that enables integrators, planners and users to design cells, systems and motions offline.