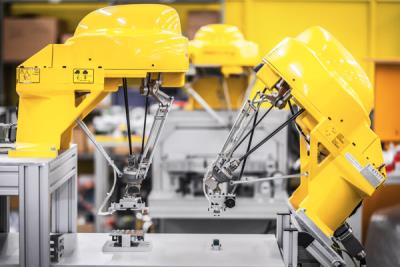 The light payload specialist
Discover the unique, ultra-compact FANUC M-1 and enter a new dimension in high-speed small parts handling. With 3, 4 or 6 axes, this series of high-speed assembly robots are ideal for a variety of applications requiring a maximum payload of 1 kg and a work envelope of up to 420 mm. Thanks to ultra-variable mounting positions they can be installed directly into the most compact of machines. As versatile as the human hand, they make an ideal alternative to complicated and expensive hard automation.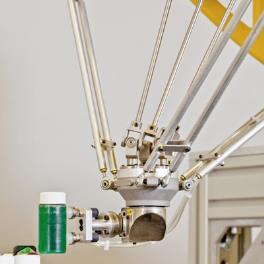 Human-hand like dexterity
FANUC's unique 6 axis parallel link arm mechanism makes automating difficult tasks including assembly, dispensing, soldering easy. Delta robots are real small-part specialists that are ideally suited to high-speed handling processes requiring a great deal of versatility in the electronics, fine mechanics, food or medical-pharma industries.
Highlights of M-1 delta robots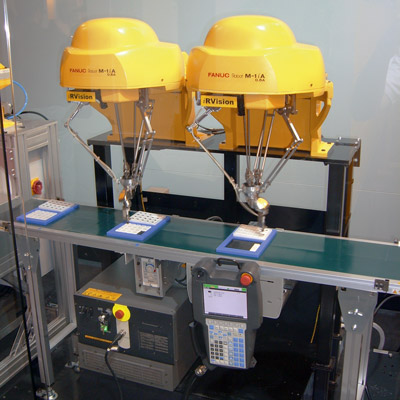 Make the most of limited space
This range of ultra-lightweight compact robots is ideally suited for integration into machines or production lines where space is limited.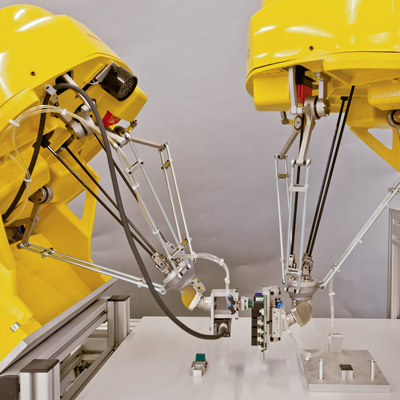 Versatile mounting for easy integration
Multiple installation options mean the M-1 is ideally suited to a wide range of work areas. It can even be separated from its stand and integrated directly into the machine.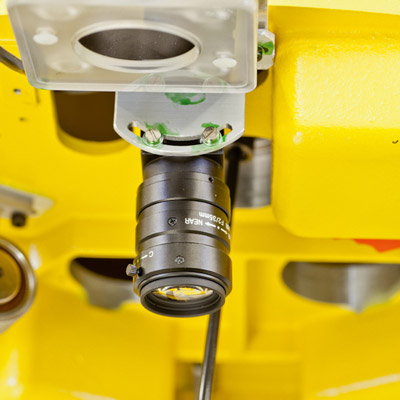 Intelligent features for optimal productivity
Optional smart features such as integrated vision (FANUC iRVision), line tracking and visual line tracking turn the M-1 into a real high performer.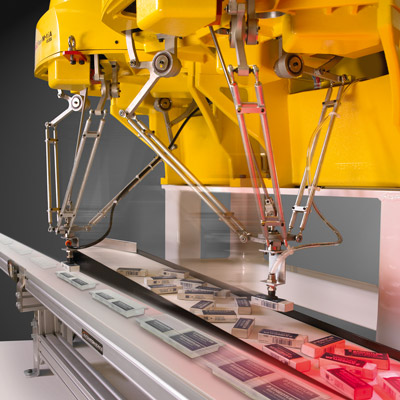 3, 4 or 6 axis versions available
Choose the M-1 that best suits your needs from 6 different high-speed models.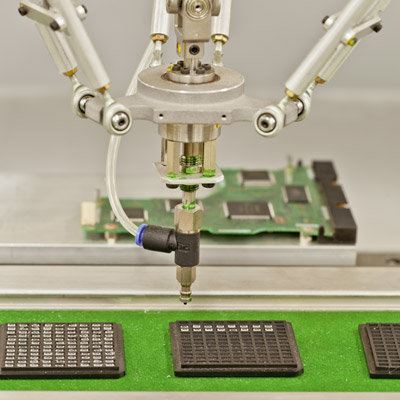 Perfect for small parts
Specially designed to handle small electronic and mechanical parts, the M-1 series combines ultra-fast cycle times with maximum precision.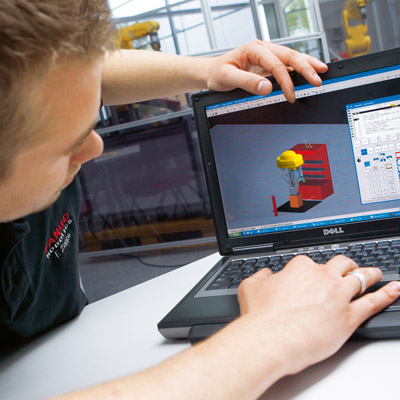 Get an insight into your application
By simulating your production scenario, Roboguide shows you exactly what the M-1 can do for you and where the savings lie.