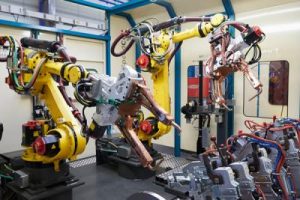 Fast, slim, reliable – capable of handling up to 130 kg and reaching up to 2.2 m, the standard 6 or 5 axis R-1000 series is ideal for handling applications involving medium payloads. Designed primarily for material handling and spot welding, best cycle times result from high acceleration speeds whilst the series' slim design saves precious floor space.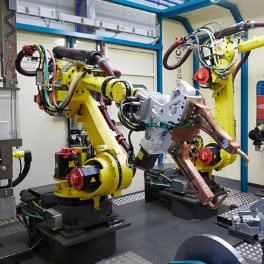 High-speed industrial robot for the automotive industry
Maximum accuracy, very high operating speeds and outstanding reliablity are what the automotive industry is looking for when it comes to spot welding. With the R-1000 series FANUC has purpose built an industrial robot perfectly suited to the needs of high-density, compact spot welding applications. IP67 protection and wrist motors at the rear of J3 keep sensitive parts away from hot, wet or dirty environments
Highlights of R-1000 industrial robots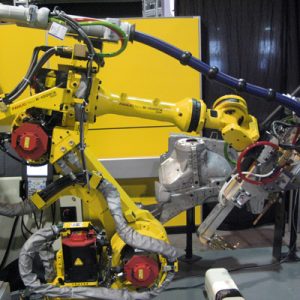 Built for speed
Every component in the R-1000 series has been purpose built to deliver maximum speed and reliability.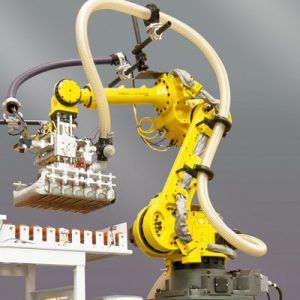 High speed palletising
With its 5 axis robot arm and large grippers, the R-1000 delivers accurate high-speed palletising.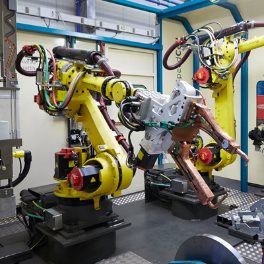 The spot welding specialist
Exhibiting unrivalled system uptimes and maximum performance, the R-1000 is a welding specialist that is ideally suited to multi-robot cells. It delivers top productivity and provides the core to the fastest spot welding cells on the market.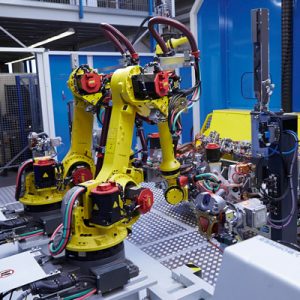 Space-saving design
A small footprint and space-saving design allows closer positioning between adjacent robots in compact cells.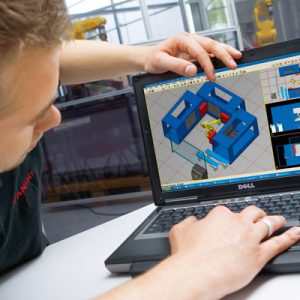 Get an insight into your application
By simulating your production scenario, Roboguide shows you exactly what the R-1000 can do for you and where the savings lie.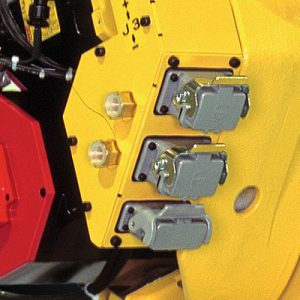 Integrated services
Integrated air and electrical services consisting of 8 inputs and 8 outputs plus PROFIBUS as standard. Available with a dedicated arm dressout package for spot welding.