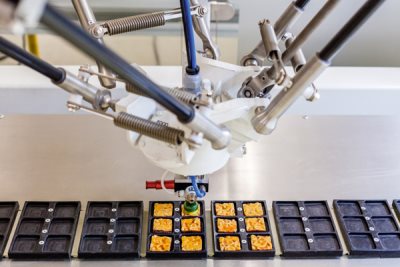 Huge versatility across a wide envelope
Specifically designed to maximise speed and versatility on high-speed small part handling and picking operations across a range of industries including food, pharmaceutical and electronics, M-3 robots are available with either 3, 4 or 6 axes. Their unique parallel-link structure and very large work envelope makes them ideal candidates for automating demanding applications that traditional serial-link or scara robots are unable to perform.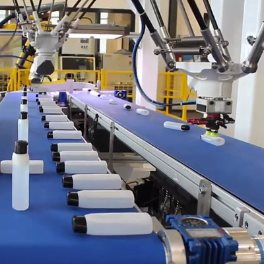 Higher acceleration for smaller footprint
Purpose built for high-speed and rapid acceleration, the extraordinary levels of performance offered by M-3 series robots keeps the number of robots required on a line to a minimum and helps condense your manufacturing footprint.
Highlights of M-3 delta robots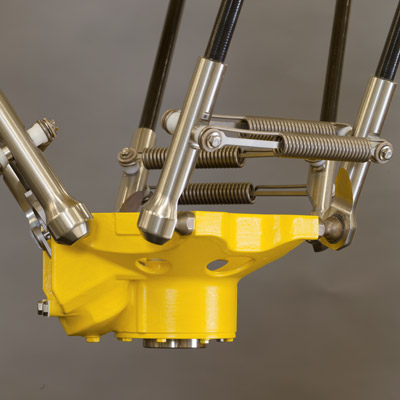 3 axis design for side-part feeding
Equipped with 3 axes at the wrist, the delta robot enables part feeding from the sides of a work zone, increasing the usable workspace.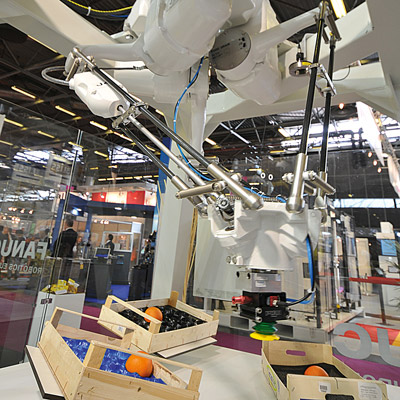 Secondary food package available
Exceptionally smooth easy-to-clean surfaces, food-grade lubrication and white epoxy coating.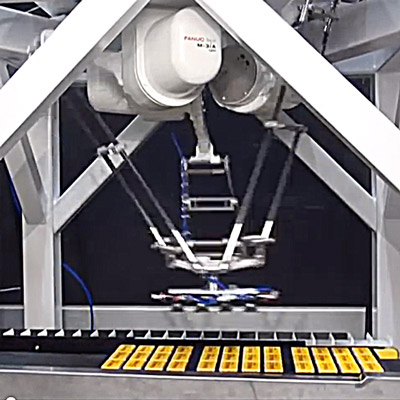 Multiple part picking and handling
The M-3's payload enables the use of a bigger gripper for multi picking or handling larger individual items.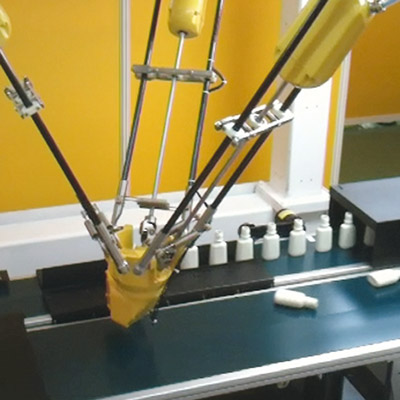 iRPickTool for multi-robot control

Line tracking and iRVision enable additional robot configurations for high-speed robot interaction on production lines and multi-robot setups.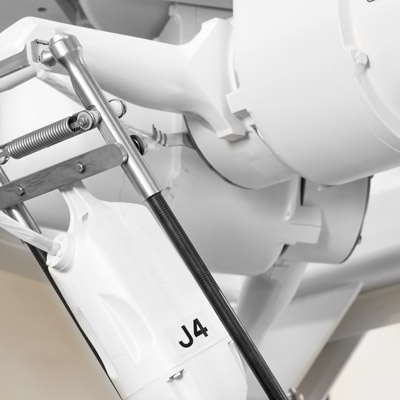 IP67 protection

Standard IP67 protection makes the M-3 series ideal for environments with exacting hygiene standards.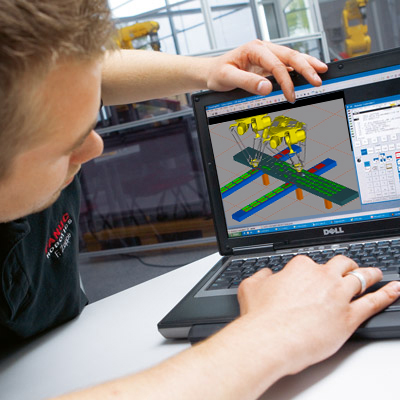 Get an insight into your application

By simulating your production scenario, Roboguide shows you exactly what the M-3 can do for you and where the savings lie.