World Economic Outlook 2010 No doubt that the process of economic recovery currently has been underway after a long recession severely affecting the capital, finance as well as manufacturing sectors. We believe you also have been awared of the improvement due to gradually increasing purchasing orders since the 4th quarter of last year.
At the same time, there are promising announcement made by the World Bank, stating early this year that the world economy is now improving from the crisis with a GDP rate expected to grow by 2.7% in 2010 and by 3.2% in 2011. Meanwhile, the IMF project this far more optimistic than the World Bank by indicating that the world economy will expand by 3.9% and 4.3% in 2010 and 2011 respectively. Moreover, IMF believes that the global economic growth most likely generated in emerging countries, especially in Asia.
Global Manufacturing 2010  Thailand's manufacturing situation is inevitably bound to the world's manufacturing because Thailand is a major production base of industrial parts supplying to global main industries such as automotive, electronics and electrical appliances. These are key businesses of global key players like the US, Japan and EU countries. Therefore, whatever movements in these influential countries are critical factors indicating Thailand's manufacturing directions.Good news is that there are continual disclosures from various key organizations declaring in the same way; the global economic recovery is in progress, although still slowly but will continue to be more stable and remain cautious.
The Institute for Supply Management (ISM)- announced that up to January this year, the Manufacturing Index has been elevated 58.4 the highest in six years. In December 2009, Japanese manufacturing sector rose by 2.2% the tenth consecutively month.As for Europe, there is a report on Manufacturers Alliance MAPI European Industrial Outlook, indicating the manufacturing growth in Europe has been slowly improved and the inventory has been increased fulfilling the shortage stocks. The report envisions a positive outlook in this year by estimating the growing rate around 2.0-2.5%. Some industries are projected very optimistic- even higher than average growth, they are automotive sector and electronics & electrical group which growth forecasted up to 8.0% and 14.5% respectively.
Rebounding in Thailand With the acceleration from those leading manufacturing countries, we have seen a clearer direction in manufacturing sector in Thailand. Obvious optimism seen in these sectors;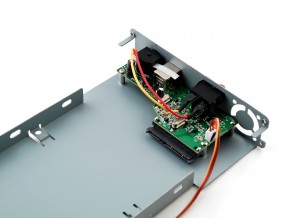 Electronic & Electrical Appliance: The electronics and electrical appliance industry has entered the upturn stage since the middle of last year. The massive de-stocking resulted in low inventory levels, therefore the increasing orders mostly were the inventory replenishment, especially from the US and Europe. As a result, the manufacturing production in this sector have been gradually increased until now, most of the orders is a broad category of semi-conductor based components and consumer electronic goods that cover every thing from computers to mobile phones. The electronics & electrical appliance sector is a significant industry driving Thailand's economy by holding export value around 28% of total exports of the country.
Automotive:Automotive parts is regarded as an essential sector of the country since Thailand is well perceived as a main production based for car manufacturing in ASEAN. Although the fast growing neighboring countries like Indonesia and Vietnam is a major challenge, the world's leading car makers still maintain their operational bases in Thailand.Business expansion of those car makers are concrete, with public official announcements over the last few months, following by a vigorousness of the auto parts a seen. Some progresses are;
• Mazda announced Thailand as the Mazda 2 production base, this is not only for local market but also for entire ASEAN market
• Nissan's eco car project which announced officially in February of MARCH- its first eco car series in the Thai market, while other eco car brands such as Honda, Suzuki, Mitsubishi, Tata and Toyota will be introduced into the market later this year until 2012
•  As for Toyota, although their eco car hasn't been released, the VIOS minor-change is already announced to launch in April. This is a competing strategy organize Nissan's MARCH. This has boosted the auto parts industry quite a lot because it's known well that Thailand is a major production base of VIOS, exporting to worldwide. Toyota expects that their exports this year will grow by 21% to approx. 287,800 units, or around 127.1 billion baht.
• Honda opened officially 'Honda R&D Asia Pacific' in Thailand to responsible for the R&D work that addresses changing consumer behavior and market demands including its eco car project. In addition, Honda told  that Honda's 2010 exports are projected to grow around 27% to a total value exceeding 90,000 million baht, mainly contributed by an increasing demand of automobiles in Australia and Asian countries.
• Ford who suffered a lot from the economic downturn last year, is moving forward by announcing Auto Alliance Thailand as a small car production base- Fiesta, and it will supply to the entire ASEAN region, Oceania and South Africa markets.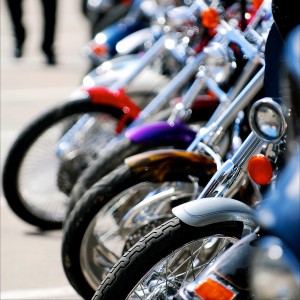 AFTA Fully Effective Boosting Thailand's Auto Parts Together with the commencement of new year, the AFTA (ASEAN Free Trade Agreement) is effective. It means any trade among ASEAN countries is zero import tariff. The automotive industry benefits from the AFTA effectiveness, resulting all tariff of CBU and CKD including OEM and REM is definitely free of import tax.This is a move towards turning ASEAN into a single market. Business opportunities are not only import/ export products or parts, but it also brings the investment opportunities for free trade in the region. Perhaps, that is an explanation why global car makers still remain their manufacturing investment in Thailand as a main base for production and exports. In addition, investment in Thailand does not mean opportunity in the region only, because Thailand also has bi-lateral trade agreemetns with another key markets which are Oceania and particularly China which effective early this year too. Not to mention about the FTA with India which will be coming soon.After heavy storms, Thailand's manufacturing industry is getting back on track, and being reinforced by other timely supporting factors. The next important step is manufacturers' readiness in the economic upturn when the industry is fully moving into the 'Productivity Age'- highest productivity, lowest costs and shortest delivery lead-time. Are you ready to move towards the upcoming success?