The effort by the government to create awareness of the AEC, which is scheduled to come into effect from 2015, among Thai people has been fairly successful. But, if we take a look at many aspects, we find that labor shortages and labor quality are still the greatest concerns as they have not been seriously tackled. This may cause Thailand to lose its competitiveness.
Causes of Labor Problems
The problems that the Thai manufacturing sector have experienced have been not only a labor shortage, but a mismatch between employee qualifications and what the labor market needs. A recent study by the World Bank showed that as many as 38.8% of Thailand's businesses faced this problem. The average rate for ASEAN countries was 12.6%, with Indonesia experiencing this problem at the lowest level of only 4.5%. Another important root cause of the problem is the country's education systems that do not correspond with the directions of national economic development.
Educational Direction
In the past, Thailand had not set a clear goal in developing its own education system. Though we have extended free basic education from 9 years to 12 years, there should have been more of both general and vocational graduates fed into the labor market. However, with traditional values ​​that parents want their children to complete a degree, this has led to a labor shortage for the manufacturing sector.Despite the lack of clarity in educational policy, however, it is pleasing that the private sector understands the importance of this issue. One tangible example can be seen in the efforts to establish a degree course by the National Metrology Institute and the Ministry of Education, which partnered with Mitutoyo and Sumipol after they had successfully put in place a curriculum on metrology in high schools and vocational institutes. It is gratifying that in 2012 there will be a course on metrology and quality studies in a college for the first time in Thailand at the Department of Industry Technologies of Suan Sunandha Rajabhat University (SSRU).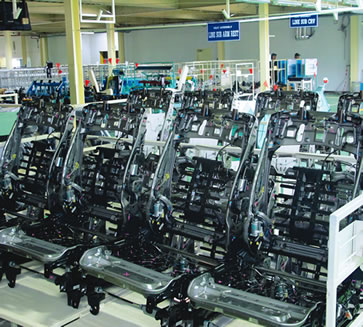 The Future of Thai Industry
With 40 years of experience of industry, Thailand had learnt a lot from the problems it has encountered. It's time for us to review and define a clear positioning for the future. Many people understand that we are only in industry to accept contracting jobs and to make a return on the cost of labor. In fact, Thailand's industrial sector has been growing and developing all the time, which is extremely beneficial to the country. Setting a clear goal and positioning for the country's economic future is very important. Singapore is a good example. Despite a lack of natural resources, Singapore had developed itself to become the world leader in port management. Japan, another country which had clearly defined its role for the future, is faced with resource constraints, natural disasters, and is especially short of a working age population. This has all worked together to make the relocation of their manufacturing bases the right choice while maintains its strength in production-related technologies.For Thailand, since we have plenty of resources, a well established infrastructure, together with the unique character of Thai people that are friendly and welcome people from all nations, we are a suitable place for manufacturing and we can create value from production as well. In order to become the leader in this field, we can't avoid seriously enhancing the capacity of our people to be more efficient.
Developing Workforce Capacity for Efficient Production Thai workforce skills are second to none in the world. Although our workforce has great talent, when it comes to real practices, it is found that they can't really utilize their potential to fully benefit the manufacturing sector. For this reason, the Department of Skill Development (DSD) has established programs aimed to enhance worker performance, including training courses in IT, English language and 9 key behaviors. For the English course, it will focus on communication ability rather than grammar. For IT and computers, the courses range from simple programs such as data entry, to professional ones such as a computer graphics, website design, and computer repair. The 9 behaviors program includes faithfulness, responsibility, discipline, diligence & patience, economizing, teamwork, creativity, desire for knowledge, and safety. Such improvement of these behaviors will help manufacturers increase productivity and reduce costs and the impact of the increased minimum wage announced by the government.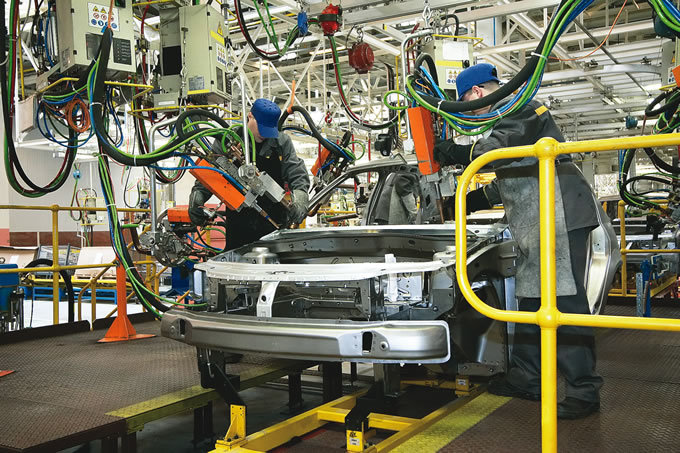 Cooperation between the Private and Public Sectors
According to the DSD, from 1995 – 2011 the DSD signed 68 cooperation agreements with other state agencies. One of the highly successful projects was the Skilled Labor Competition. This project was initiated in 2010 with the dimensional metrology skills competition for vocational students nationwide with the cooperation of the National Metrology Institute of Thailand, the Department of Labor, the Office of the Vocational Education Commission, Mitutoyo (Thailand) Co., Ltd and Sumipol Co., Ltd. In 2011, the team also conducted dimensional metrology training programs for vocational teachers across the country. However, these five parties would work together to launch activities to enhance the country's metrology skills to the international level.
Conclusion
Education is the cornerstone in developing the country's skilled labor. Even though we have gone through education reform many times, it still can't meet the real needs of the country. Perhaps what we need to reform is our social values and attitudes. The parents' mindset has to be changed. Instead of their children completing the highest level of education, they should encourage them to study appropriate skills and choose a field that is needed by the labor market.