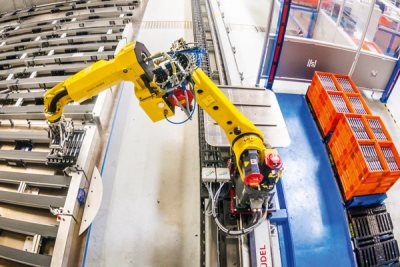 Slim and strong industrial handling robot for multi-purpose "human workloads"
Our industry leader in payload, reach and axis speed, the M-20 series benefits from up to 2 m reach and can handle up to 35 kg. Strong yet reasonably light, this 6 axis machine's exceptional design incorporates the benefits of a hollow upper arm and wrist without compromising performance. Ideal for multi-material handling, the M-20 makes a great choice for tasks involving medium payloads.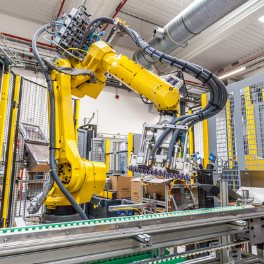 One robot – zero problems
The well thought out design of the M-20i series effortlessly improves robot functionality. With all utilities neatly contained within the arm, dressout issues like snagging, tearing and rubbing are a thing of the past. And to complete the package, a shelf on the back of the upper arm allows peripheral equipment to be easily mounted.
Highlights of M-20 industrial robots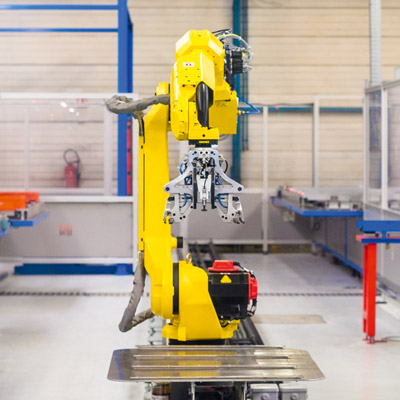 A footprint that fits
Thanks to its slim arm, wrist and compact footprint, the M-20 is ideally suited for narrow cells. Internal cable routing also means cable interference is a thing of the past.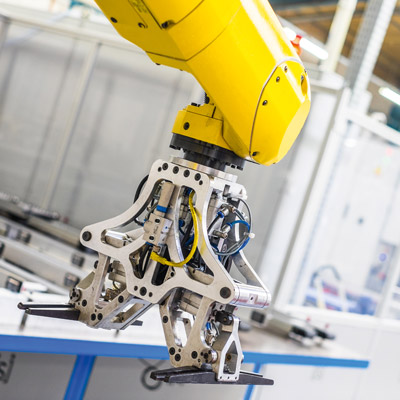 35 kg payload version
High wrist moments and inertia permit the handling of large grippers and heavier payloads.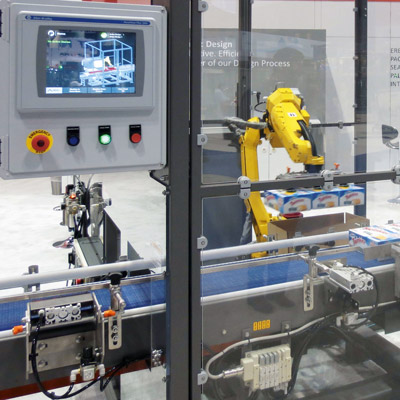 Extended communications
Control up to 40 axes (robot + auxiliary) on same controller and benefit from versatile communications capabilities such as FTP, DeviceNet, Profibus, Genius, FANUC Model A I/O rack or CC-Link.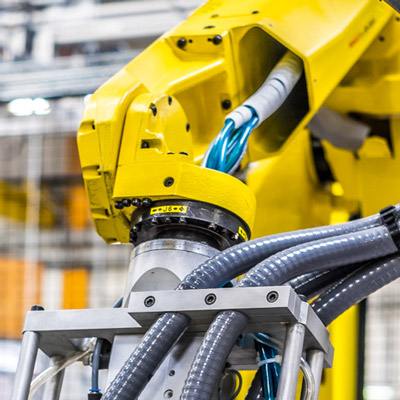 The right wrist for the job
Hollow or in-line wrist and cantilevered J3 arm for more strength and stability, improved cable protection and easy maintenance.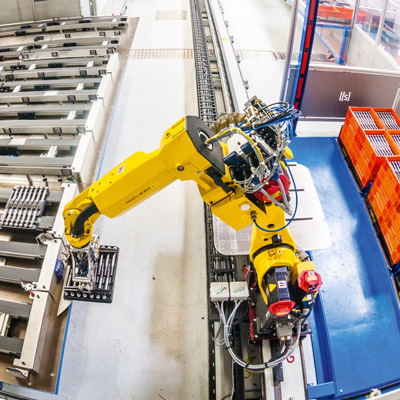 The specialist for multi-material handling
Featuring advanced servo technology, the M-20's faster pick and place cycles increase throughput on payloads of up to 35 kg.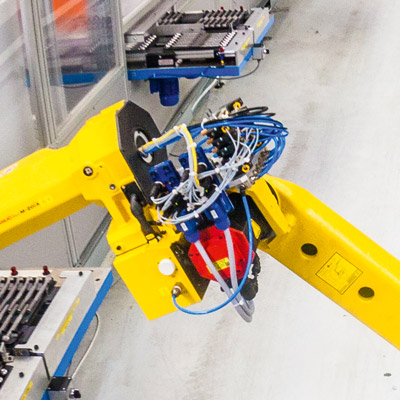 More space for equipment
An additional mounting facility on the J3 arm enables close mounting of end effector control equipment.