Usage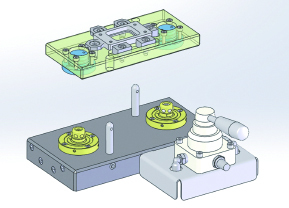 Clamp, and unclamp the exchanged jigs with small workpieces by valve operations.
Dimensions of mounting process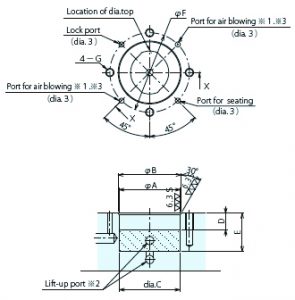 ※Need to machine tapped, port holes to follow the directions of dia. By checking the relations between top position of dia. and tapped holes.。
※1.There are 2 air-blowing ports and take use of one.
※2.Lift-up port must within area.
※3.O-ring contacted surface must be without burrs(roughness 6.33 or under).