INTRODUCING OMRON'S NEXT GENERATION I4L SCARA ROBOT SERIES
The i4L is a compact SCARA robot which offers strong performance at the lowest cost of ownership. Simple integration with compact design, easy wall or table mounting and unique Ethernet or EtherCAT connectivity in the base. Maximize uptime by means of interactive maintenance alarms and an RGB dome light.

NOTE: ETHERCAT CONNECTIVITY AND INTERACTIVE MAINTENANCE ALARMS COMING SUMMER 2021.
---
OPTIMAL PERFORMANCE FOR THE LIGHT-DUTY MARKET
Advanced performance at the lowest cost of ownership
Gain significantly greater performance for the lowest total cost of ownership.
The i4L's speed, inertia, and repeatability offer advance features providing the best performance necessary for your application.
Fast cycle time with an unprecedented range of movement and repeatability
Exceptionally powerful built-in servos to handle payloads with ease
Advanced and robust industrial design
Lowest total cost of ownership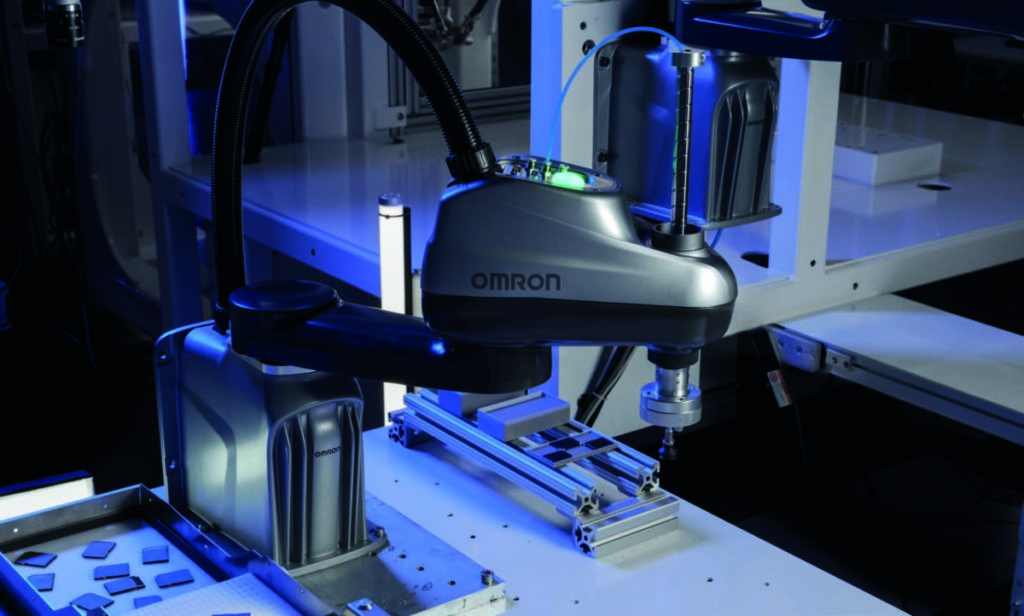 ---
MAXIMIZE UPTIME
Easy to service with interactive maintenance features to prevent accidents and reduce unplanned downtime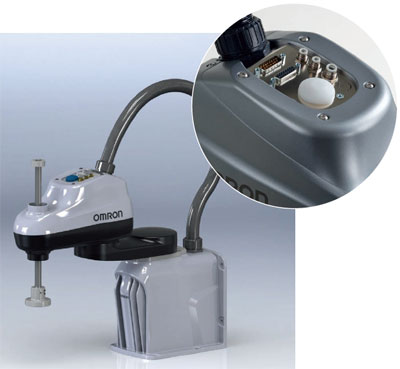 The i4L helps you maximize uptime and precision with its interactive maintenance features. The interactive maintenance features are a set of controls which help you monitor your robot with alerts from the RGB dome light and OMRON's ACE software.
These features help to:
• Reduce unplanned downtime
• Simplify maintenance
• Prevent accidents before they happen

---
SIMPLE INTEGRATION
Get to work faster with simple integration and synchronization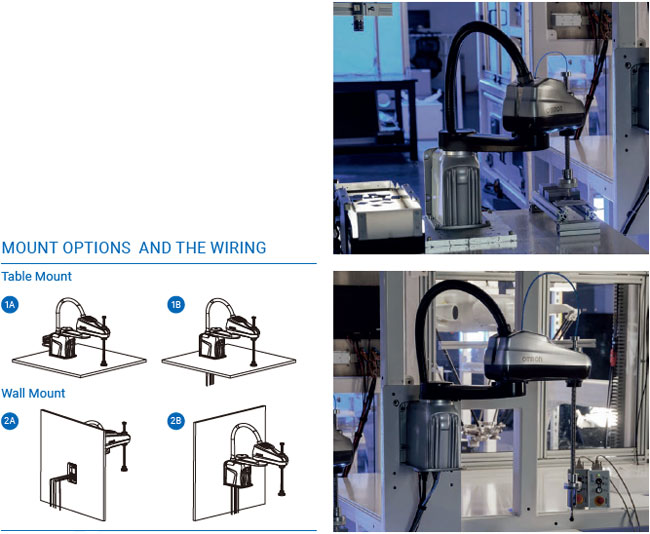 The i4L offers big features in a small footprint. It is compact and simple to install, and provides EtherCAT or Ethernet connectivity in the same controller. The i4L offers mount options for the wall or table.
Also, the i4L's fully integrated controller reduces wiring expenses and simplifies mounting while all mounting hardware is included in the base.
---
AUTOMATE YOUR PRODUCTION LINE WITH OMRON'S i4L
Automate your full production line with OMRON
You can easily program the i4L robot alongside the rest of OMRON's devices (vision, motion, IO, safety) from OMRON's single programming software, Sysmac.
Additionally, OMRON's Sysmac software is able to simulate your entire production line which reduces troubleshooting time and allows you to achieve very high levels of synchronization between multiple robots or robots and servos, all connected through EtherCAT.