FANUC Robot CRX-10iA and 10iA/L are light weight collaborative robots with a smooth and approachable design.
Two reach variants available to meet various applications.

CRX-10iA     Payload 10kg   Reach : 1249mm
CRX-10iA/L Payload 10kg   Reach : 1418mm
---
Three Key Features of New Collaborative Robot CRX series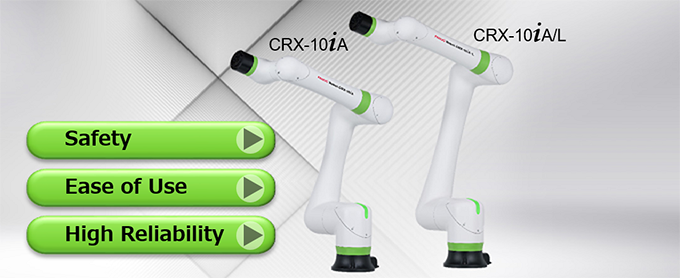 Safety
Similar to the other FANUC CR-series robots, the CRX robots stop safely upon light contact with humans.
The robots are certified to meet the requirements of international standard ISO 10218-1.
Ease of use
The lightweight arms and compact R-30iB Mini Plus controller enables easy installation without any lifting equipment.
Manual guided teaching and the new user interface on the tablet offers intuitive operation and easy teaching.
The under flip motion on J3 makes it easy to access to the back side. (CRX-10iA/L).
Easy connection to third-party grippers
Other intelligent features such as iRVision (integrated vision) and iRPickTool are also available.
High Reliability
Maintenance-Free supported by the renowned high reliability design from years of experience suited for industrial use.
---
Application Examples
Load/Unload from Machine Tool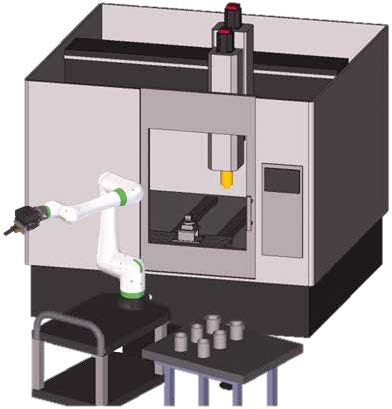 3D Visual Tracking